April 4th, 2021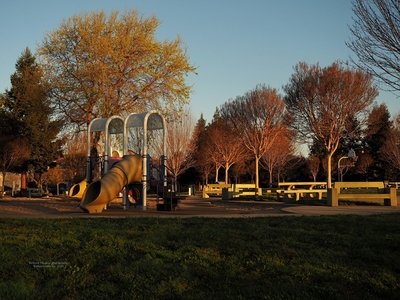 My life with Parkinson's disease keeps me close to home. Either morning just after sunrise or late afternoon, a couple of hours before sundown will find me, most days, with camera in hand, favorite go to lens attached, and of course, an extra battery; strolling around the park or abandoned airfield in Santa Rosa, CA.
Each stroll produces new images that never happened before. Some quite surprising, in fact. The point is; to get out there and just let it happen.
What I mean is endless compositions, e.g. natural lighting, animals, plants, flowers, angles, perspectives, textures, contrast, when you just let it happen.
Hoops at Dawn happened one Spring morning just after sunrise. There's always activity on the park basketball court, sometimes before sunrise. Pearblossom Park is a neighborhood park maintained by a city park maintenance crew.
While strolling around the park capturing blossoms painted by the sunrise, playground equipment highlighted by morning sun glow, I could hear the rhythmic thump of a basketball, the swoosh as the ball scored 2 points. Looking through the wide angle I could capture the playground and enough basketball court to freeze the ball in flight to the goal. Just Let it Happen!
April 4th, 2021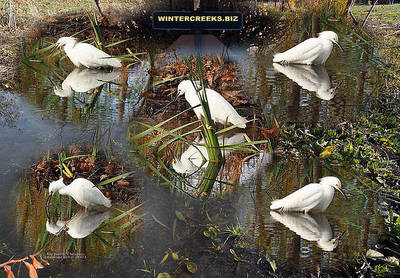 Countless compositions abound in a walk around the neighborhood. Whenever I walk for exercise a camera is around my neck and in my hand. Parkinson's disease brought me to the conclusion of letting my drivers license expire. Limited mobility doesn't mean not walking. So walk I do; for exercise and the opportunity to capture what my eyes see with my OMD-E-M5 Mark II. 10-richard-thomas.pixels.com/collections/winter
January 10th, 2021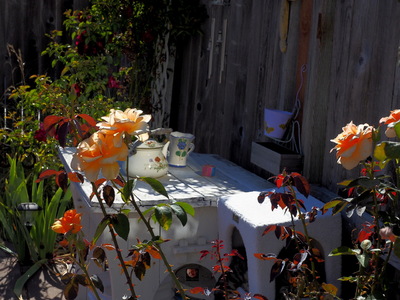 How far can you travel to bring back images of where you've been?
Thumbing through the magazines at my doctor's office makes me envious of those fortunate enough to visit far away places with a camera. That's when I began photographing my own back yard.
I found a plethora of photographic opportunity not only in my own backyard but walking around my neighborhood during Spring bloom of flowers and trees presenting seemingly endless compositions.
While I do carry my camera when visiting out of town, I still look forward to the floral show in my own backyard.
Visiting the UK in 2013 with family and camera recorded many memorable images of historical sites. Two years prior to UK visit, an Alaskan cruise yielded over 1000 images some of which I've included in my gallery.
How far can I go with a camera? At this moment in life, physically, I can handle my backyard!