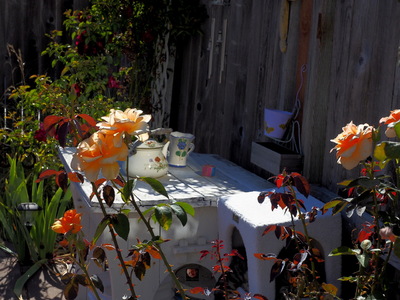 How far can you travel to bring back images of where you've been?
Thumbing through the magazines at my doctor's office makes me envious of those fortunate enough to visit far away places with a camera. That's when I began photographing my own back yard.
I found a plethora of photographic opportunity not only in my own backyard but walking around my neighborhood during Spring bloom of flowers and trees presenting seemingly endless compositions.
While I do carry my camera when visiting out of town, I still look forward to the floral show in my own backyard.
Visiting the UK in 2013 with family and camera recorded many memorable images of historical sites. Two years prior to UK visit, an Alaskan cruise yielded over 1000 images some of which I've included in my gallery.
How far can I go with a camera? At this moment in life, physically, I can handle my backyard!